FREE Shipping for Orders Over $49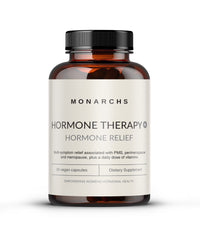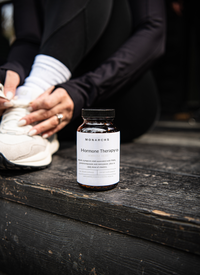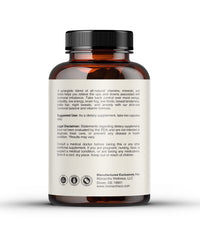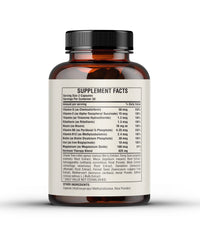 Hormone Relief : Hormone Therapy
Regular Price

$23.28

Sale Price

$23.28

Regular Price

Unit Price

per
Multi-symptom relief associated with PMS, perimopause & menopause. Please take this product with food.
If you're looking for a natural and effective way to support your hormonal health and alleviate symptoms associated with menopause and PMS, our product may be just what you need. Our formula contains a powerful blend of natural ingredients, including chaste tree, dong quai, maca, black cohosh, ashwagandha, dandelion, fennel, and saffron, all of which work together to support healthy hormone balance and alleviate common symptoms. Helps with mood swings, hot flashes, weight gain, brain fog and all disturbing hormonal symptoms. 
Chaste tree  & Black cohosh
Chaste tree, also known as Vitex agnus-castus, is a herb that has been used for centuries to support female reproductive health. Chaste tree helps to regulate hormone levels, reduce PMS symptoms, and support healthy menstrual cycles. Dong quai is another herb that has been traditionally used to support female reproductive health, and is known for its ability to alleviate menopausal symptoms such as hot flashes and mood swings.
Maca Root
Maca is a root vegetable that has been used for centuries to support hormone balance and boost energy levels. Maca contains a variety of nutrients and compounds that help to regulate hormone levels, reduce stress, and boost libido. Black cohosh is another herb that is commonly used to alleviate menopausal symptoms, such as hot flashes, mood swings, and vaginal dryness.
Ashwagandha
Ashwagandha is an adaptogenic herb that helps to reduce stress levels and promote relaxation, which can help to alleviate symptoms associated with PMS and menopause.
Dandelion & Fennel
Dandelion and fennel are both herbs that are known for their ability to support healthy liver function, which is essential for healthy hormone metabolism. Finally, saffron is a spice that has been shown to help alleviate symptoms of PMS and menopause, such as irritability, mood swings, and anxiety. By combining these powerful natural ingredients, our female hormone supplement provides comprehensive support for healthy hormone balance and can help to alleviate symptoms associated with PMS and menopause.
Who Can Use this:
Our formula is gentle and safe, please take it with food. Start taking today and experience the difference it can make for your hormonal health and wellbeing.

Vitamin D (as Cholecalciferol), Vitamin E (as Alpha-Tocopheryl Succinate), Thiamin (as Thiamine Hydrochloride), Riboflavin, Niacin, Vitamin B6 (as Pyridoxal 5-Phosphate), Vitamin B12 (as Methylcobalamin), Biotin (as Biotin Dicalcium Phosphate), Iron (as Iron Bisglycinate), Magnesium (as Magnesium Oxide), Chaste Tree (vitex agnus-castus), Berry Extract, Dong Quai (angelica sinensis) Root Extract, Maca (lepidium meyeni) Root Extract, Ashwagandha (withania somnifera) Root Powder, Black Cohosh(cimicifuga racemosa) Root Extract, Dandelion (taraxacum officinale) Root Extract, Fennel Seed (foeniculum vulgare) Fruit Extract, Motherwort (leonurus cardiaca) Aerial Powder, Saffron
(crocus sativus L.) Bulb Extract

OTHER INGREDIENTS:
Capsule (Hydroxypropyl Methylcellulose, Rice Powder)
Take two capsules daily with food
thank God for Monarchs
The best cost effective product on the market that works.
In Love Again
I think I love my husband again. LOL
Heavenly
No more expensive Doctors visits or Amazon orders.
No more sweating and yelling
WOW - just wow. I feel new and younger, I can think clearly.