Surviving and Thriving: What to Expect for New Moms in the Postpartum Period
April 22 2023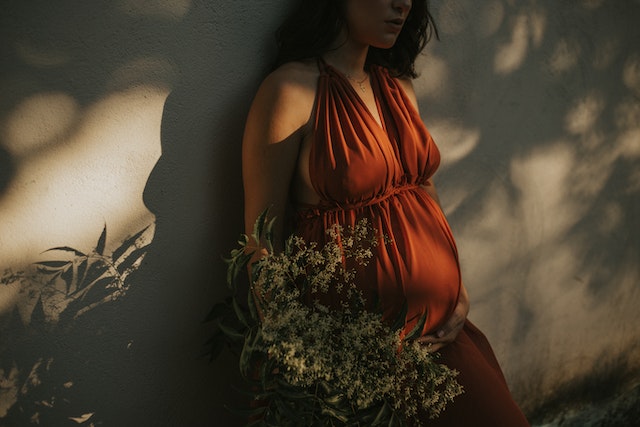 Bringing a new life into the world is one of the most transformative experiences a woman can go through. After months of carrying a growing baby inside her, giving birth can bring a mix of emotions, from joy and excitement to exhaustion and anxiety. While the focus is often on the baby after delivery, it's important not to overlook the physical, emotional, and social changes that women can experience in the postpartum period. In this blog post, we will explore some of the expected postpartum changes that women may experience and provide tips on how to cope with these changes. Whether you're a new mom or supporting someone who is, this post will offer insight into what to expect in the weeks and months after giving birth.
Physical Changes
Giving birth is a significant physical event, and it can take some time for a woman's body to recover. According to a study published in Obstetrics & Gynecology, women who have given birth may experience a range of physical symptoms in the days, weeks, and even months after delivery. These symptoms can include:
- Vaginal soreness
- Breast engorgement or tenderness
- Urinary incontinence
- Hemorrhoids
- Perineal pain
- Fatigue
It's important to recognize that every woman's experience is different, and some women may not experience all of these symptoms. 
Emotional Changes
In addition to physical changes, women may also experience a range of emotional changes after giving birth. According to a study published in the Journal of Psychosomatic Obstetrics & Gynecology, many women experience a period of "baby blues" in the days and weeks after delivery. Symptoms of baby blues can include:
- Mood swings
- Anxiety
- Tearfulness
- Irritability
- Difficulty sleeping
These symptoms are generally mild and tend to resolve on their own within a few weeks. However, some women may experience more severe symptoms of postpartum depression or anxiety. According to the American Psychological Association, postpartum depression affects around 1 in 7 women and can include symptoms such as:
- Persistent feelings of sadness or hopelessness
- Difficulty bonding with the baby
- Changes in appetite or sleep patterns
- Thoughts of self-harm or suicide
Postpartum depression is a serious condition that requires professional help, and women who experience symptoms should speak with their doctor as soon as possible. For more information, read our latest blog post: https://www.monarchsco.com/blogs/news/baby-blues-vs-postpartum-depression
Social Changes
Finally, giving birth can also bring about a range of social changes for women. According to a study published in the Journal of Obstetric, Gynecologic, & Neonatal Nursing, many women experience changes in their relationships with their partners, family members, and friends after giving birth. These changes can include the following:
- Changes in intimacy and sexual activity
- Changes in household roles and responsibilities
- Changes in social activities and leisure time
It's not uncommon for women to feel overwhelmed or isolated after giving birth, especially if they are doing most of the caregiving for the baby. Many women find it helpful to connect with other new mothers through support groups or online communities, which can provide a source of social support and understanding.
So, to all the new mothers out there who may be feeling overwhelmed or uncertain about the changes they are experiencing after giving birth, know that you are not alone. It's normal to feel a range of emotions in the postpartum period, and it's important to give yourself time and grace as you adjust to your new role as a mother. Remember that your body has just undergone an incredible transformation, and it may take some time to heal and recover. 
Don't hesitate to reach out to your healthcare provider if you have concerns about your physical or emotional well-being. And know that there is a whole community of mothers out there who have been where you are and are ready to offer support and guidance. You are doing an amazing job, and with each passing day, you will become more confident in your ability to care for your baby and yourself.