FREE Shipping for Orders Over $49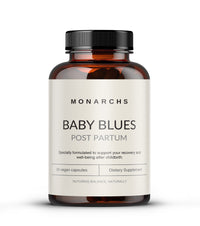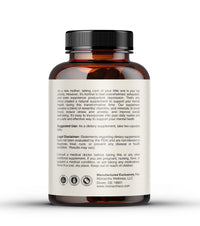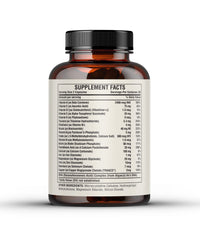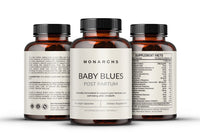 Regular Price

$23.17

Sale Price

$23.17

Regular Price

Unit Price

per
Supporting Your Recovery & Well-being After Child Birth 
Congratulations on your new addition to the family! As a new mom, it's important to take care of yourself, and that includes getting all the nutrients you need to support your postpartum recovery and your baby's growth and development. That's why we've created a product with carefully selected ingredients to support your overall health and well-being.
DHA
DHA derived from algae is a vital nutrient for a mother's health and wellbeing during the postpartum period. DHA is a type of omega-3 fatty acid that can improve mood, reduce inflammation, and support cardiovascular health.
Vitamins A, C, D, E, K, Folate, and B12
These essential vitamins play a crucial role in supporting your immune system, energy levels, and overall health. They are particularly important during the postpartum period when your body is recovering from childbirth and adjusting to the demands of breastfeeding.
Biotin
Biotin is a B vitamin that is important for healthy hair, skin, and nails. During pregnancy and postpartum, hormonal changes can cause changes in hair and skin, so it's important to make sure you're getting enough biotin to support healthy growth and repair.
Folate & B12
Folate and B12 are essential for energy production and can help combat feelings of fatigue and exhaustion often experienced by new mothers.
Calcium, Magnesium Glycinate, Zinc, Selenium, And Copper
These important minerals support bone health, nerve function, and immune system function. They also help reduce inflammation and promote overall well-being. We know that new moms have a lot on their plates, and taking care of their own health can be a challenge.

How it Works:
Baby Blues is designed to make it easy for new moms to get the nutrients they need to support their recovery and wellbeing during this critical time. At Monarchs, we're committed to helping new moms feel their best during the postpartum period and beyond. Baby Blues is just one of the ways we're supporting your health and well-being as a mother.
Vitamin A (as Beta Carotene), Vitamin C (as Ascorbic Acid), Pantothenic Acid (as d-Calcium Pantothenate Calcium (as Calcium Carbonate), Iron (as Iron Glycinate), Vitamin D [(as Cholecalciferol) (Vitashine™M)], Vitamin E (as Alpha-Tocopheryl Succinate), Vitamin K (as Phytonadione), Thiamin (as Thiamine Hydrochloride), Riboflavin (as Vitamin B₂), Niacin (as Niacinamide), Vitamin B.(as Pyridoxal 5-Phosphate), Folate (as L-5-Methyltetrahydrofolate, Calcium Salt) 800 mcg DFE, Vitamin B12(as Methylcobalamin), Biotin (as Biotin Dicalcium Phosphate), Magnesium (as Magnesium Glycinate), Zinc (as Zinc Gluconate), Selenium (as Selenium Chelate), Copper [as Copper Bisglycinate Chelate, DHA (Docosahexaenoic Acid) Complex (from Algae)(Life's DHA)

OTHER INGREDIENTS: Microcrystalline Cellulose, Hydroxypropyl Methylcellulose, Magnesium Stearate, Silicon Dioxide.
Peace that I needed
I was losing my patience with my newborn and I felt like a monster, this finally gave me a sense of calm.
Helps with Milk production
My Mom bought me this and I was so desperate, but it actually works! Highly recommend
No more baby blues
This is teaching me to take care of my body as well as my babies. I feel less anxiety and relaxed.
Thank you
Without sharing much detail as I am very much ashamed all I can say is thank you.